Solve The Noise Generated By SKF Bearing
2020-05-25 13:35 Author:admin Click:
Most bearings will produce noise after a period of use. Even a silent bearing is inevitable. What is the reason? This is an inevitable problem in the use of bearings. According to the engineers' years of bearing operation experience, we have shared several methods of noise reduction.Need SKF 22222,click here to learn more.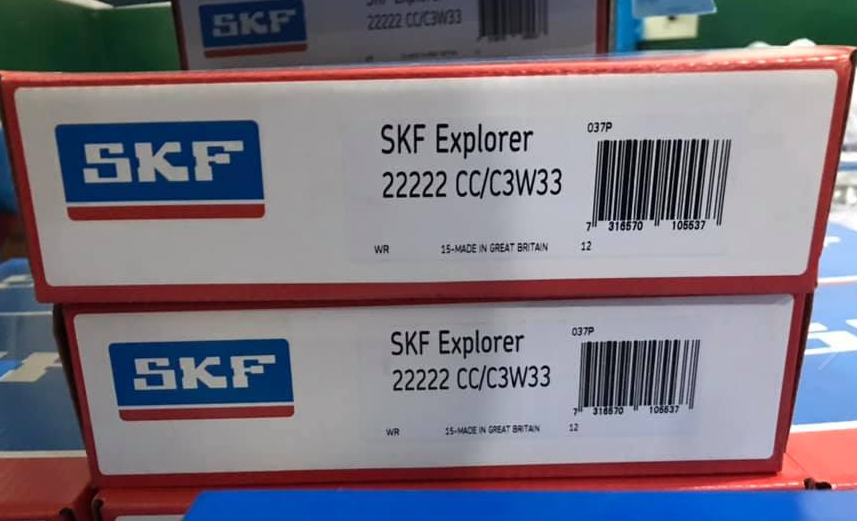 The first one: the raceway sound of the bearing and the method of controlling the raceway sound. The sound of the raceway sound is the sound of the rolling body of the bearing rolling on the raceway when the bearing is running. The characteristic is smooth and continuous. This sound It is the basic sound that all rolling bearings produce.
Some of the most common bearing noises are the sound of raceway plus other sounds. The raceway sound will also be different. For example, the raceway sound of a ball bearing is an irregular raceway sound. She has a frequency above 1000Hz, and its main frequency is different from other bearings in that it does not follow the speed. It changes, but its total sound pressure level increases with speed. For some bearings with particularly high raceway sound, the sound pressure level of the raceway sound is inversely proportional to the viscosity range, that is, the greater the viscosity, the less the raceway sound; and for some bearings with low raceway sound, the sound pressure level of the raceway is Viscosity is proportional, that is, the greater the viscosity, the greater the sound pressure level. The change in raceway sound is also related to the rigidity of the bearing housing. The rigidity of the bearing housing is inversely proportional to the sound pressure level range of the raceway sound, that is, the greater the rigidity of the bearing housing, the lower the total sound pressure level of the raceway sound. Also related is the radial clearance, which is inversely proportional to the sound pressure level and main frequency of the raceway sound. The smaller the radial clearance, the greater the sound pressure level and main frequency. After seeing the above, the control method of the raceway sound is actually a bit clue. We can use bearings with small ripples, so that the noise will be effectively reduced, and we must be cautious in terms of use conditions. The occurrence of raceway sound has a great influence on the noise of the whole machine. The reduction of raceway sound can effectively reduce the noise of the whole machine.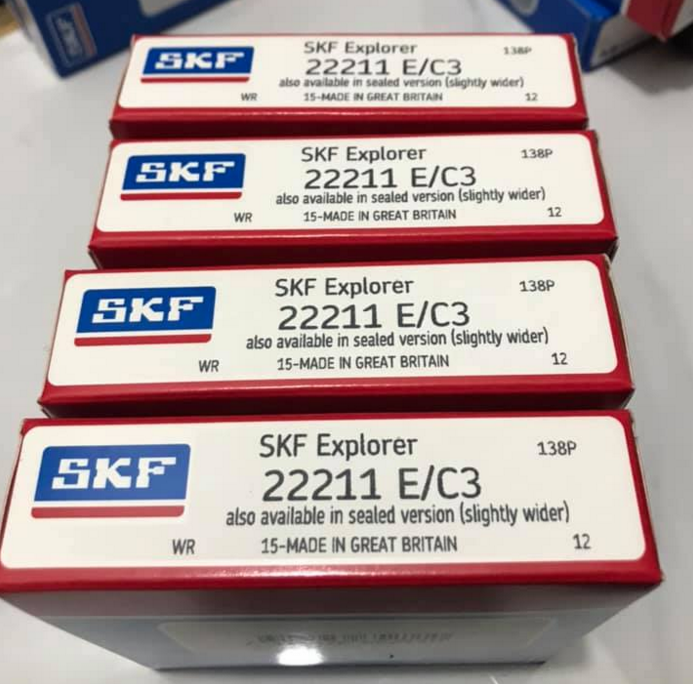 The second kind: the impact sound of the rolling element and the control method The impact sound of the rolling element is generated because the larger type ball bearings or round roller bearings run at low speed under pure radial load. The rolling elements in the non-loaded area will hit the cage or the raceway and emit noise.This sound will decrease as the speed increases, until it disappears. The control methods for this sound are: appropriate reduction of radial clearance, use of bearings with a reasonable structure and a compliant material cage.

The third type: the rolling sound of the bearing and its control method The rolling sound of the bearing is mainly generated in the cylindrical roller bearing, which mostly occurs in the grease-lubricated larger type bearings. This sound is available in any occasion May produce, the characteristic is: harsh metal friction sound. This sound is more likely to occur in greases with degraded base oil performance. On the contrary, the probability of occurrence in oil lubrication will be much smaller, and it will not even happen. Then the occurrence of this sound has a certain relationship with the season. The season that is easy to occur is winter. When it is subjected to pure radial load, the rolling sound of the bearing is likely to occur in the case of large radial clearance, and the model is also A major factor in the generation of this sound, the speed is also an aspect of the impact. Within a certain speed range, bearing rolling sound is easy to occur. This sound will occur both continuously and indirectly. If you want to reduce this situation, you can take special processing methods for the outer ring raceway, which can effectively prevent the occurrence of rolling sound. When necessary, you can choose this kind of bearing, or reduce the radial clearance of the bearing appropriately, use good performance grease and increase the rigidity of the bearing matching parts. The above methods can effectively reduce the probability of this happening.