SKF Spherical Roller Bearing
2020-04-10 10:48 Author:admin Click:
Spherical roller bearings have two rows of rollers, a shared spherical raceway on the outer ring, and two inner raceway at an Angle with the bearing axis,The spherical center of the outer raceway is located on the bearing axis.Therefore, the bearing is a self-aligning bearing.It is not sensitive to the mean error between the shaft and the bearing housing, which may be caused by the shaft deviation and other factors.Spherical roller bearings are well designed to withstand not only high radial loads, but also heavy axial loads in two directions.Bearing performance is determined not only by load or rated speed, but also by many other factors.The performance of bearings is greatly influenced by the geometry of the rollers, raceway and cage, the heat treatment, and the surface finish of all contact surfaces.Need SKF 23228 CC/W33,please kindly contact us freely.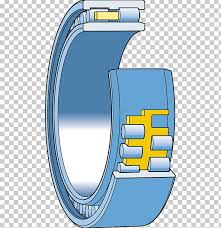 Eric Bearing Limited always follows the following tips of Quality requirements for bearing appearance:
1. Bearing parts are not allowed to have cracks, sharp edges, burrs and rust;The raceway is not allowed to have the trace of the process;The superfine lines of the inner and outer ring and steel ball face should be uniform, and no abrasions and bruises are allowed.
2. the bearing parts with surface grinding grain should be rules are the same, there is no swirl marks, marks, Yin and Yang face and grinding marks, are not allowed to appear and obvious trace measuring bearing seal, are not allowed to have knocked wounded and obvious color difference.
3. No oxide coating is allowed on the part surface.Ring chamfering, inner diameter and inner diameter are required to be brightened.
4. When the bearing ring parts are pickling, the working surface should not be burned, and the surface should not be damaged without acid cleaning, and the hardness test should not be affected.
5. Assembly chamfering.
A. Assembly chamfering size and chamfering shape shall conform to the requirements of our product drawings.
B. The chamfer surface is not corroded and bruised.
6. Steel ball
Steel ball appearance quality standards shall comply with JB/T10861 standard requirements.
7. Cage
The surface should be flat, smooth, without burr, bruise, no rust and obvious color difference. It is not allowed to have the appearance defects such as compression, contusion, deformation and sand eye.