NSK Fixed-End Bearing and Free End Bearing
2020-03-25 15:59 Author:admin Click:
The mechanical type is different, the use condition of NSK bearing will be different, and the performance requirements of the bearing are different, but generally, there are not less than two bearings used on one shaft.
Moreover, in order to facilitate axial positioning, a bearing is mostly used as a fixed end bearing and the rest is used as a free end bearing.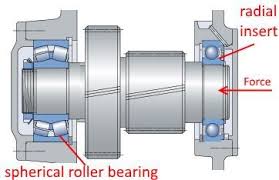 Fixed end bearing is used for bearing axial positioning and fixing.The bearing of radial and axial load can be used simultaneously.

In order to withstand the axial load, the corresponding strength should be considered according to the size of the axial load.For Example:NSK Deep groove ball bearing assembly NSK Angle contact ball bearing,Double row angular contact ball bearing and self-aligning ball bearing.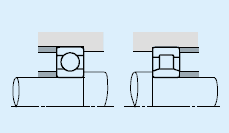 The free end bearing is used to avoid the expansion of the shaft caused by temperature change during operation, as well as the axial position used to adjust the bearing.Suitable for bearings which can be separated only by radial load and inner circle and outer ring.When using a non-separable bearing, the outer ring and the outer shell are generally used for clearance, so that the shaft can be retractable together with the bearing to avoid the shaft.Used to avoid the expansion of the shaft caused by temperature change during operation, as well as the axial position used to adjust the bearing.such as NSK self-aligning ball bearings and NSK Cylindrical roller bearings